1) On a PC or Mac, open up your web browser and go to:
https://play.google.com/store/apps/details?id=com.plexapp.mediaserver.smb
2) Log in with your Google account.
3) Select "Install"

4) Choose your SHIELD from the drop down list of devices even if your device is greyed out.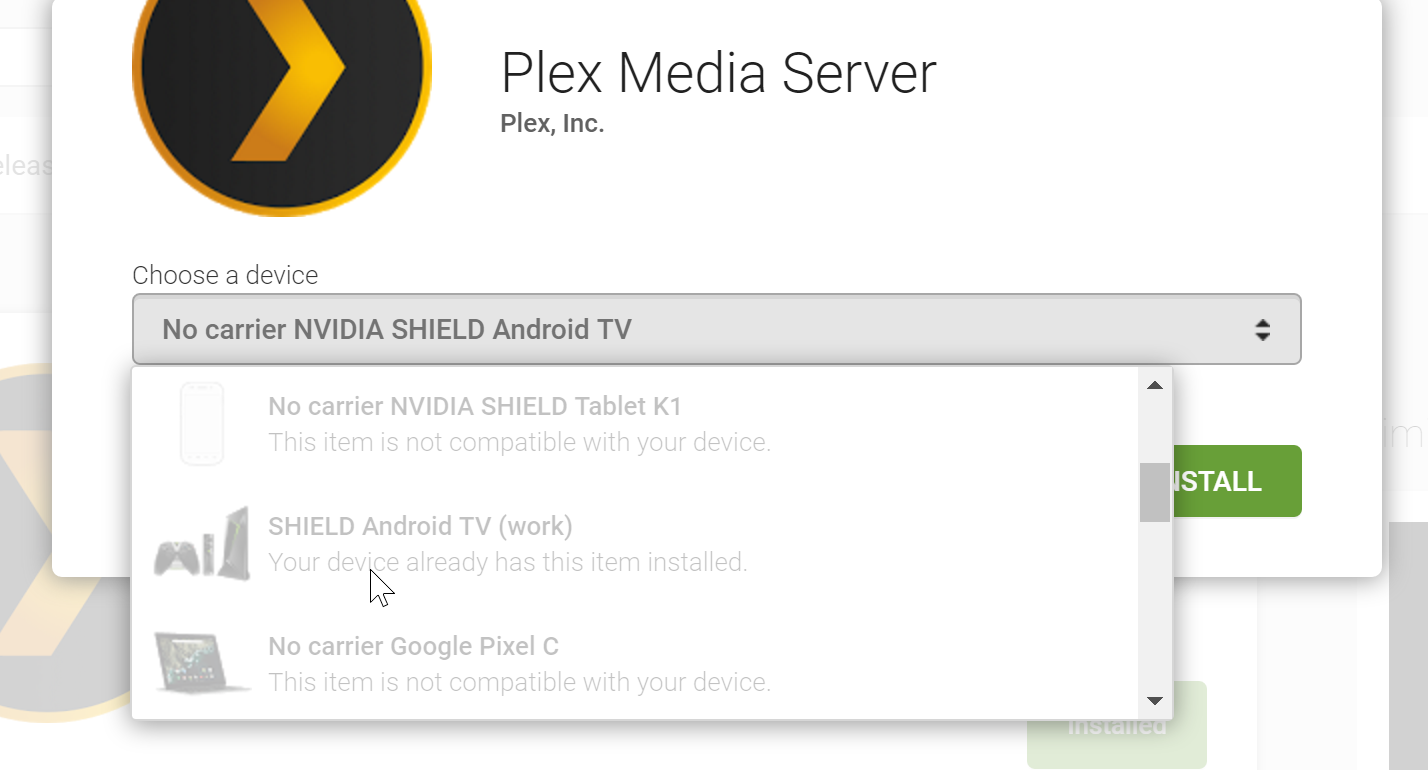 5) Wait a couple of minutes for the update to be pushed to your SHIELD. If your SHIELD is powered off, it may take 5 minutes after you power on your SHIELD for the update to appear on your SHIELD. Once the update has been installed, the issue should be resolved.