Doc ID: 5267
Q: How do I change the virtual keyboard language layout when using GeForce NOW on LG TVs?
A: The virtual keyboard and mouse will be set to your television's default language. In the picture below, the user has set English as their default language.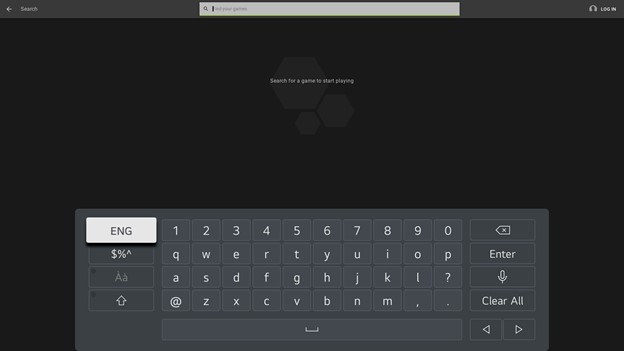 You can change the default language of your keyboard by going to the TV's menu and selecting All Settings > General > System > Language > Keyboard Languages.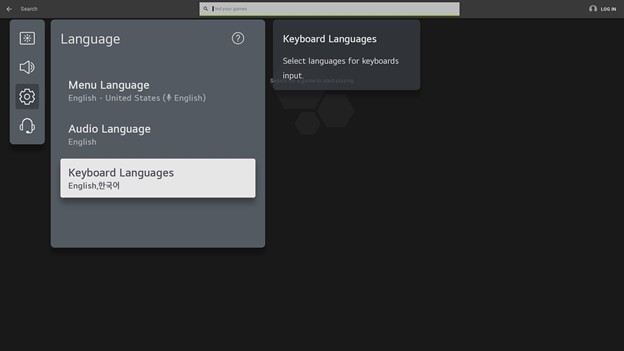 Once that is done, the next time you bring up the virtual keyboard you will see the new language for your keyboard on screen.